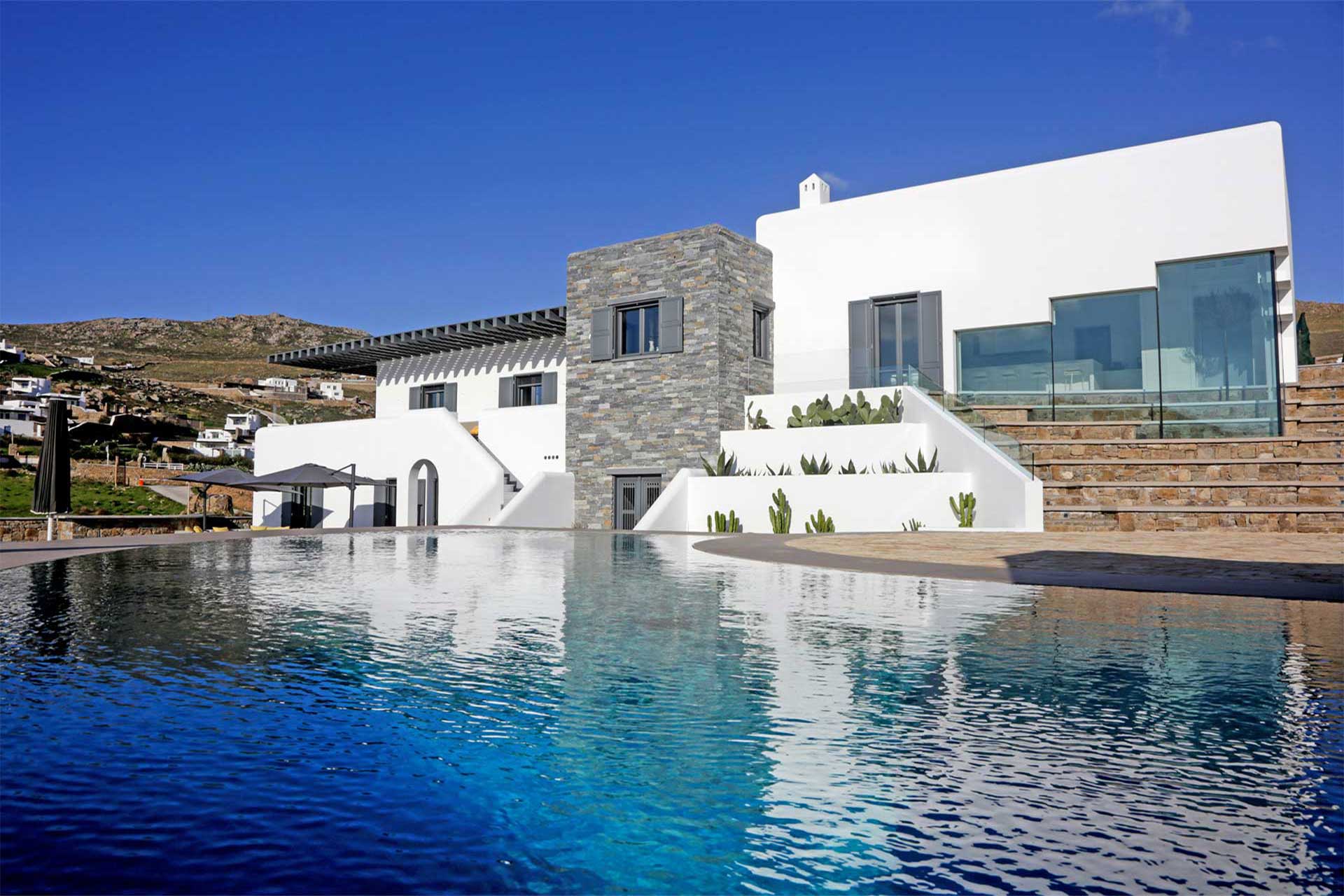 07 Mar

Villa Pandora

VILLA Pandora

Panormos, MYKONOS

10

5 

5 

Yes
Villa Pandora combines the living, entertaining and artistic ambiance of Mykonos and is a perfect amalgamation of the Mykonian minimalism and the luxurious amenities of the modern world. It is set amidst a generous plot of land that affords sweeping vistas of the Panormos bay, at a premium location, only a few steps away from the famous Panormos bay and beach. This all season contemporary housing project lies in a 14.000 square meter plot and is distinguished by its spacious open-plan design, its meticulously landscaped environment and its diversified outdoor spaces that have been configured into defined zones of art and greenery.
The boundaries are blurred between the interior and exterior living spaces and the guests feel a sequence of discrete
experiences that can be enjoyed throughout the year as the house has been constructed on the mentality of a four season house. The attention in detail and the
quality of the materials can be seen throughout the property.
INDOOR
Air Conditioning
Wi-Fi Internet
Fully equipped kitchen
Satellite TV
Gym
Hammam
Massage Room
Bath Amenities
OUTDOOR
Private infinity  swimming pool
Outdoor dining area
Sunbeds/Loungers
Sea view
BBQ
Helipad
Movie theatre area
Private Parking
SERVICES INCLUDED IN PRICE
Daily cleaning service
Change of linen every two days
Change of towels every two days
Click image below to see photogallery